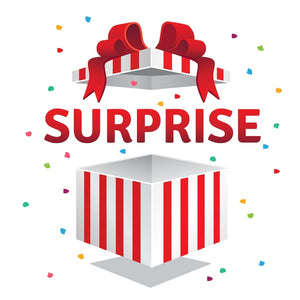 The MessySupplies 'Surprise Me' Box
Regular price
$33.00
Ex.Vat
$0.00
At MessySupplies we have thousands of options to choose from! This could be a bit daunting so we've made the decision process a bit easier for you.
Simply select either the £25, £50, £75 or the £100 box and we will send you an awesome variety of our products to enjoy. Each box will be expertly packaged to ensure the value is the same or more than you paid. 
You will never receive the same box. Every week the box will change, ensuring you get to sample our huge variety of products and colours!
Mixing instructions can be viewed and downloaded from our website. For mixing videos, please see the individual adverts.
Please note, we're unable to accept specific requests when purchasing this product.
Items Included
Products that may be included in your box.
This includes all variants, consistencies and colours of these items. 
• Natrosol, MS»Gunge, Methylcellulose, Xanthan Gum, VIVI-slime Lite, VIVI-slime Xtreme, UV gungeGLO, Instant MUD, Instant SLIME, Jeli Mix, Bentonite Clay, Avalanche Foam Spray, Fluffy Foam Pies, Slosh Custard Pies, VEC Powder, VEC Liquid or Silly String. 
---
Share this Product
---
More from this collection